Contact Mercy Hospice
Mercy Hospice is family-owned, community based, Hospice Provider serving Denton and seven surrounding counties. Our highly experienced and caring team of professionals is immediately available to provide encouragement, compassion and support for the patient and family.
Our local office is conveniently located across the street from the Flower Mound Post Office.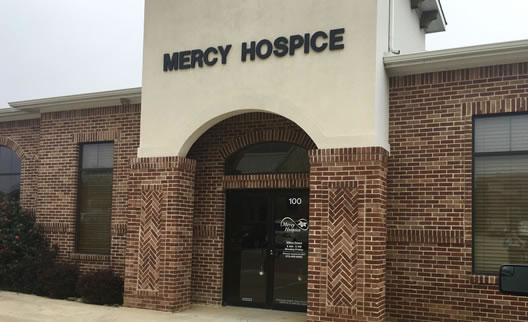 Contact Information
Mercy Hospice
2281 Olympia Drive, Suite #100
Flower Mound, TX 75028
Send Us a Message!