Hospice Resources & FAQ
Helpful Resources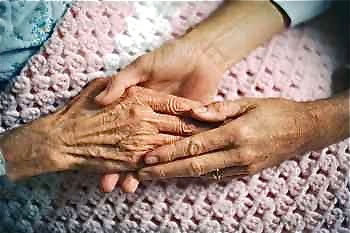 There is a wealth of information available about hospice and palliative care. We have provided the following links and resources to assist you.
Don't forget that Mercy Hospice staff is always available to discuss any concerns or answer any questions that you may have.
Websites:
Texas Department of Aging and Disability Services: www.dads.state.tx.us/ Offers information and resources regarding long term care services and support to people who are aging and have physical disabilities and cognitive impairments. DADS licenses and regulates providers of these services.
The National Hospice and Palliative Care Organization: www.nhpco.org – Another excellent source of information devoted exclusively to Hospice care.
The Hospice Foundation of America: www.hospicefoundation.org This organization provides leadership in the development and application of hospice and its philosophy of care with the goal of enhancing the American Healthcare System and the role of hospice within it.
Frequently Asked Questions
Click on the questions below to display the answers.